Our firm is dedicated to litigation and trial practice in state and federal court. We also represent parties before administrative agencies, on appeal and in negotiated resolutions. With a rare level of trial experience, we approach every case as if it will be brought to verdict before a jury.
FIRM OVERVIEW
Our practice is focused on the defense of public entities and officials, law enforcement liability, employment practices liability, and business litigation. We are especially dedicated to representing our clients' interests at trial, yet we are also skilled in the art of negotiation.
We are panel counsel for a number of insurers and claim professionals throughout the country. We have represented most of the self-insured municipalities in Connecticut. Our clients have also included large corporations, small businesses, associations, non-profits, and individuals.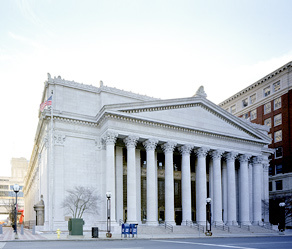 ---
our services
Results
--- F.Supp.3d ---, 2015 WL 5999325 (D. Conn. 2015) (granting police officers summary judgment on plaintiff's false arrest and malicious prosecution claims following arrest by warrant)
315 Conn. 821 (2015) (affirming summary judgment in favor of police officers and holding that plaintiff's wrongful death claim was not saved by Connecticut General Statutes 52-593, the accidental failure of suit statute)
86 F. Supp.3d 111 (D. Conn. 2015) (granting police officers partial summary judgment on false arrest and First Amendment retaliation claims)
Learn more