Our firm is dedicated to litigation and trial practice in state and federal court. We also represent parties before administrative agencies, on appeal and in negotiated resolutions. With a rare level of trial experience, we approach every case as if it will be brought to verdict before a jury.
FIRM OVERVIEW
Our practice is focused on the defense of public entities and officials, law enforcement liability, employment practices liability, and business litigation. We are especially dedicated to representing our clients' interests at trial, yet we are also skilled in the art of negotiation.
We are panel counsel for a number of insurers and claim professionals throughout the country. We have represented most of the self-insured municipalities in Connecticut. Our clients have also included large corporations, small businesses, associations, non-profits, and individuals.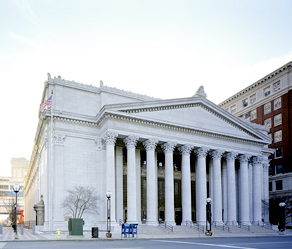 ---
our services
Results
Amato v. Elicker, 460 F. Supp. 3d 202 (D. Conn. 2020) (denying plaintiffs' motion for a temporary restraining order and preliminary injunction arising from emergency orders issued in response to COVID-19 pandemic).
Shakir v. Stankye, 805 Fed. Appx. 35 (2d Cir. 2018) (reversing a 73-page summary judgment ruling and finding that Detective is protected from liability by qualified immunity for a warrantless search and a subsequent conditions confinement claim at the Derby Police Department) – this interlocutory appeal reverses Shakir v. Derby Police Department, 284 F. Supp. 3d 165 (D Conn. 2018).
Muschette on Behalf of A.M. v. Gionfriddo, 910 F.3d 65 (2d Cir. 2018) (reversing district court and finding that officer was protected by qualified immunity for TASER deployment).
Kramer v. Vitti, 757 Fed. Appx. 1 (2d Cir. 2018) (affirming summary judgment in favor of defendant officer on plaintiff's § 1983 malicious prosecution claim because there was probable cause for the crime charged).
Haughton v. Cromwell, 735 Fed. Appx. 27 (2d Cir. 2018) (affirming summary judgment in favor of employer on plaintiff's Title VII failure to promote race discrimination claim).
Soules v. Conn., Dep't of Emergency Srvs. And Public Protection, 882 F.3d 52 (2d Cir. 2018) (affirming dismissal of plaintiff employee's retaliatory termination claims on res judicata grounds).
Brooks v. Powers, 328 Conn. 256 (2018) (reversing Appellate Court and finding that drowning not reasonably foreseeable result of police officers' failure to respond to report that victim was standing in field during severe thunderstorm and officers and municipality entitled to governmental immunity).
Learn more